A city to fall in love with
Visit Barcelona
Marvel at the architecture, let yourself be seduced by the culture, immerse yourself in the vitality, enjoy the cuisine, contemplate shop windows, visit the beach, discover the hidden treasures… Be Barcelona. There are many surprises in store.
The old town
The hotel's privileged location is a formal invitation to stroll around the most historic neighbourhoods of the city, where you will come across a succession of monumental buildings, museums, local markets, shops, cafés and terraces. Make the most of your time in Barcelona by visiting some of these places:
More info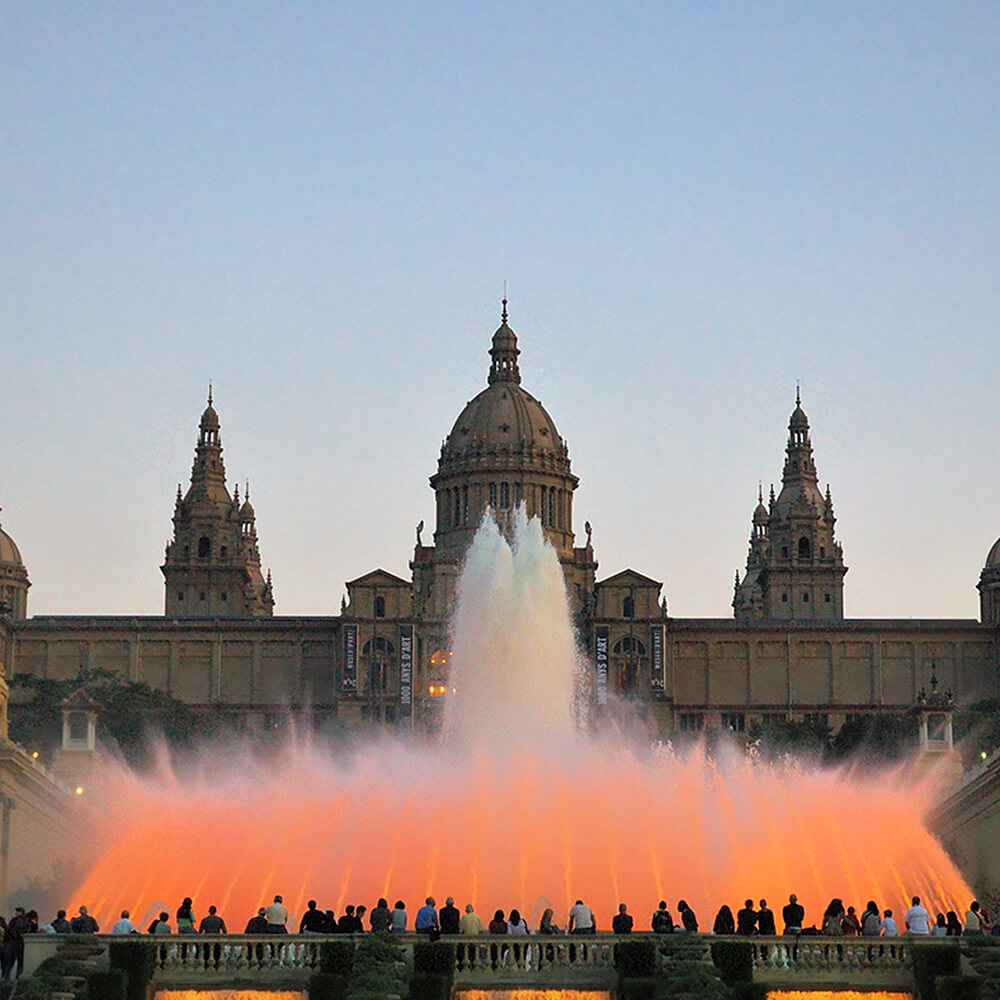 Magic Fountain of Montjuïc
Marvel at the spectacular show of water, lights and music. There are so many combinations, you'd need several lifetimes to see them all!
An icon of the city since 1929.
Information and timetable
Castells and popular festivals
The construction of human towers six to ten levels high known as castells is one of Catalonia's most important cultural traditions, with competitions and displays taking place across the whole region. If you want to see a castell being made, consult the performance calendarAnd, if your visit to Barcelona coincides with one of our local festivals, head out onto the streets and celebrate with us.
Shops with soul
Among the 35,000 commercial establishments in Barcelona, there are a good number of shops that are unique, sustainable, age-old, Modernist… In short, local businesses that give life to the city. Here are a few of our suggestions: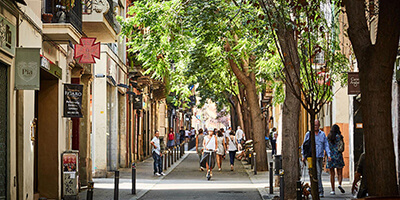 In the Gothic Quarter:
Itinerary of shops committed to sustainability, offering organic, local or fair trade products.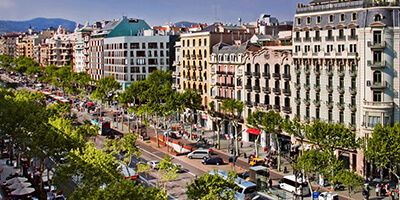 In Born:
A guided route around local shops with charm: long-standing, artisanal, décor, fashion, jewellery, delicatessens…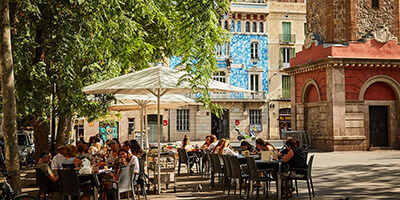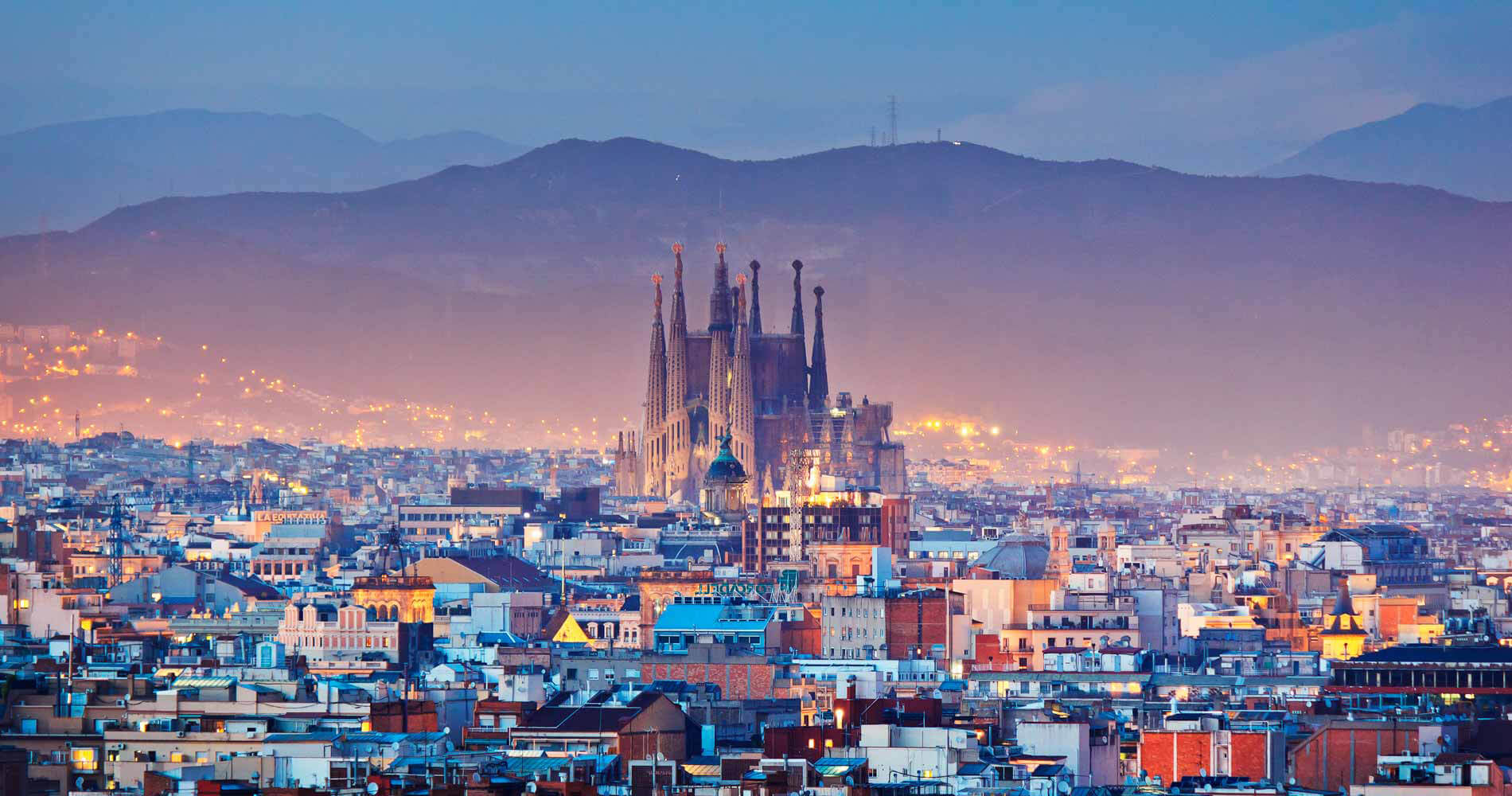 Another way to see Barcelona
Choose the Barcelona you want to see or explore at your own pace and discover the more unusual sides to the city.
App BCN Paisaje:
a guide to Barcelona's urban scenery you can download on your phone: hidden gems, original ideas, emblematic shops, photographs and routes explaining how to arrive at each location.
Themed routes:
from Roman to Contemporary, Picasso to Miró, maritime to parks, street sculptures to viewpoints.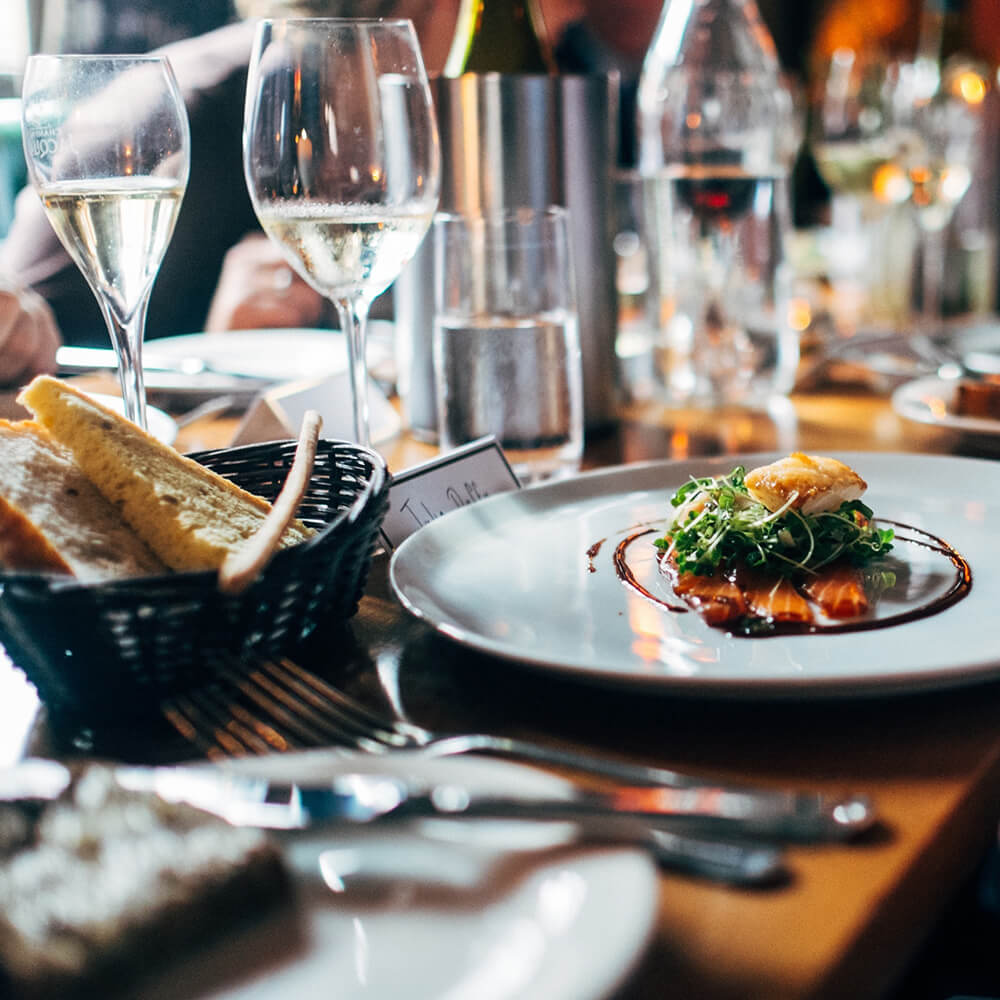 Catalan cuisine
Every type of landscape, from sea to high mountains, and an incredible variety of produce. A long tradition of slow-cooked cuisine, with a pinch of creativity and a slice of inspiration.
Discover the rich Catalan cookbook and locally produced products. You will be surprised by the contrasting flavours (meatballs with cuttlefish, chicken with lobster…), the repertoire of dishes (from bread with tomatoes to cannelloni) and the quality of the fresh ingredients.
It's the Mediterranean diet in all its glory. Try the menus at Restaurant Terrassa 4 Capellans and Bar Terrassa 4 Capellans.
More information
Public transport
Sustainable transport
Walk, take a bike, use public transport.
Getting around Barcelona is easy, quick and comfortable. The extensive public transport network (metro, bus, tram, train and taxi) will take you wherever you want to go.
Nearest Metro, FGC, Rodalies Renfe stations:
In Plaça Catalunya. Metro: L1 and L2
FGC: L6, L7, S1, S2, S5, S6 and S7
Rodalies Renfe: R1, R3, R4 and R12
Other nearby metro stations: Jaume I (L4)
Nearest bus stops:
Plaça Catalunya has numerous bus stops for urban, interurban and night bus routes, as well as the airport shuttle Aerobus.
TMB App: the official bus and metro guide. Available on Android and iOS.
Getting around by bike
If you prefer to travel by bicycle, ask at reception. Barcelona has kilometres of cycle lanes that enable you to get around quickly and safely. Consult the network here and plan your route.

We can achieve an environmentally sustainable tourism model by working together. Thank you for your collaboration. #ThinkGreen